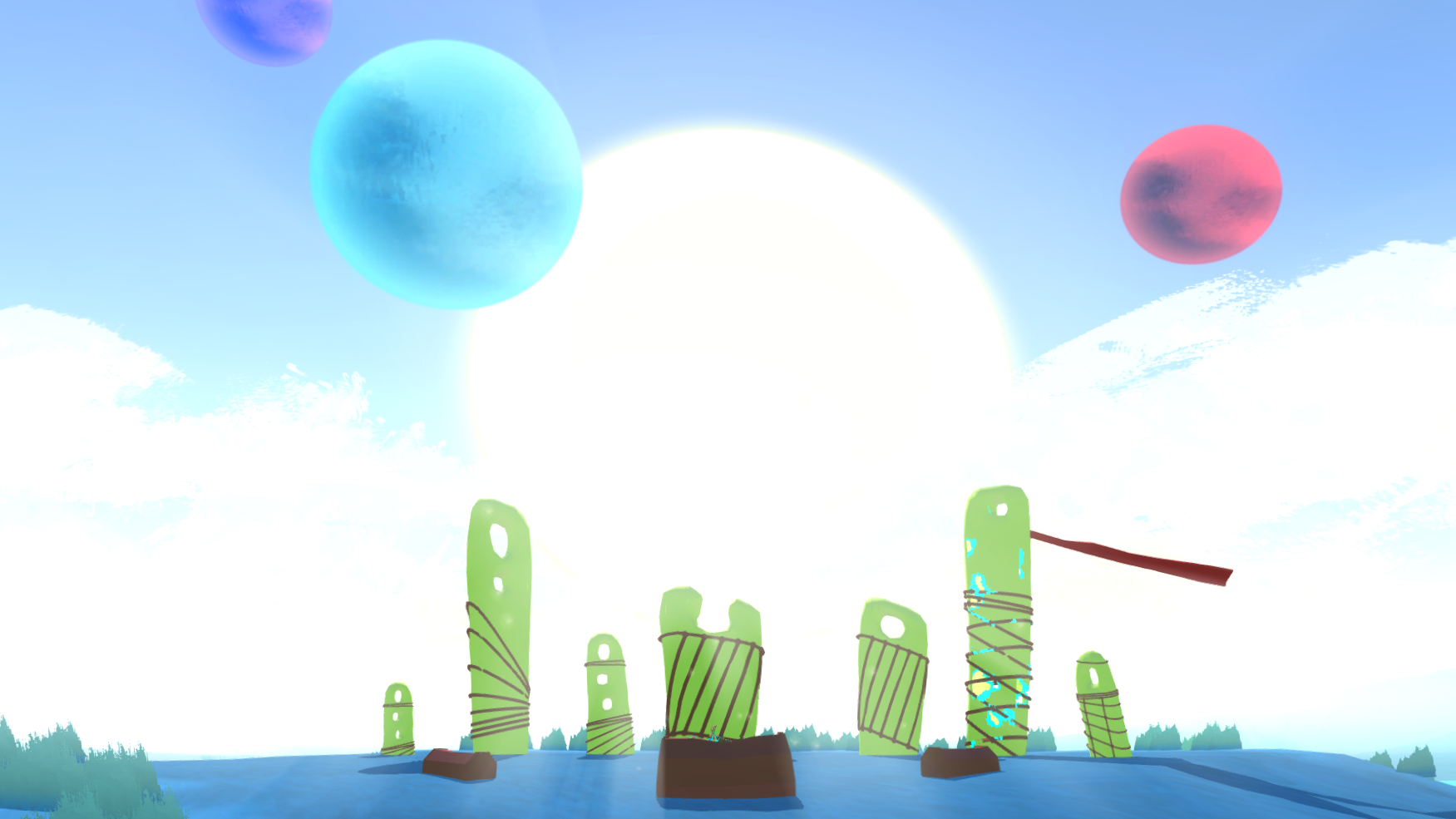 Research
A downloadable Research for Windows and macOS
RESEARCH
First person 3D Adventure Puzzle game where you explore an alien planet as an archeologist looking to uncurse his malediction
How To Play
Visit all the world to find a way to deliver yourself from the malediction with this artefact. You have several place where you can place your artefact, some are history environment, some are enigma. You can also discover things by pressing space, it uses your radar and discover things around you. You have 12 small story pillars that you can discover during the game they give you information about the archeologist and his relation with his environment or artefact.
Keyboard Controls
In Image :
Move - Arrow Keys / ZQSD
Look - Mouse
Run - Left Maj / Right Maj
Space — Radar, Transform glitched object or to get information about what to do, don't hesitate, use it all the time secrets can be found with this ;)
E / Right Ctrl — Interact

Open/Close - Information panel
Credits
Raphaël Rainard — Project Author, Scenario, Character and overall design, animation, modeling, texturing
Alexis Coteur — 3D Modeling, texturing ,Environment design.
Antoine Fauville (@FauvilleAntoine) — Programming, Level Design, Unity Integration.
Music
Simon Vanneste (http://simonvanneste.be/)
Eliott Delafosse
Extra Credits
Thanks to all the teachers of St-Luc ESA - Saint-Gilles - Bruxelles.
Thanks to Makin' Stuff Look Good for the radar and some effect in the game.
Link to his youtube channel : https://www.youtube.com/channel/UCEklP9iLcpExB8vp_...
2015 Keijiro Takahashi : https://github.com/keijiro/Kin...
Don't forget that the game is not over, if you have any bug to repport or any suggestion, please let us know at antoinefauville@gmail.com
Install instructions
Unzip and execure Research.exe
Make sure the Research.exe is next to the Research.data folder.
Download