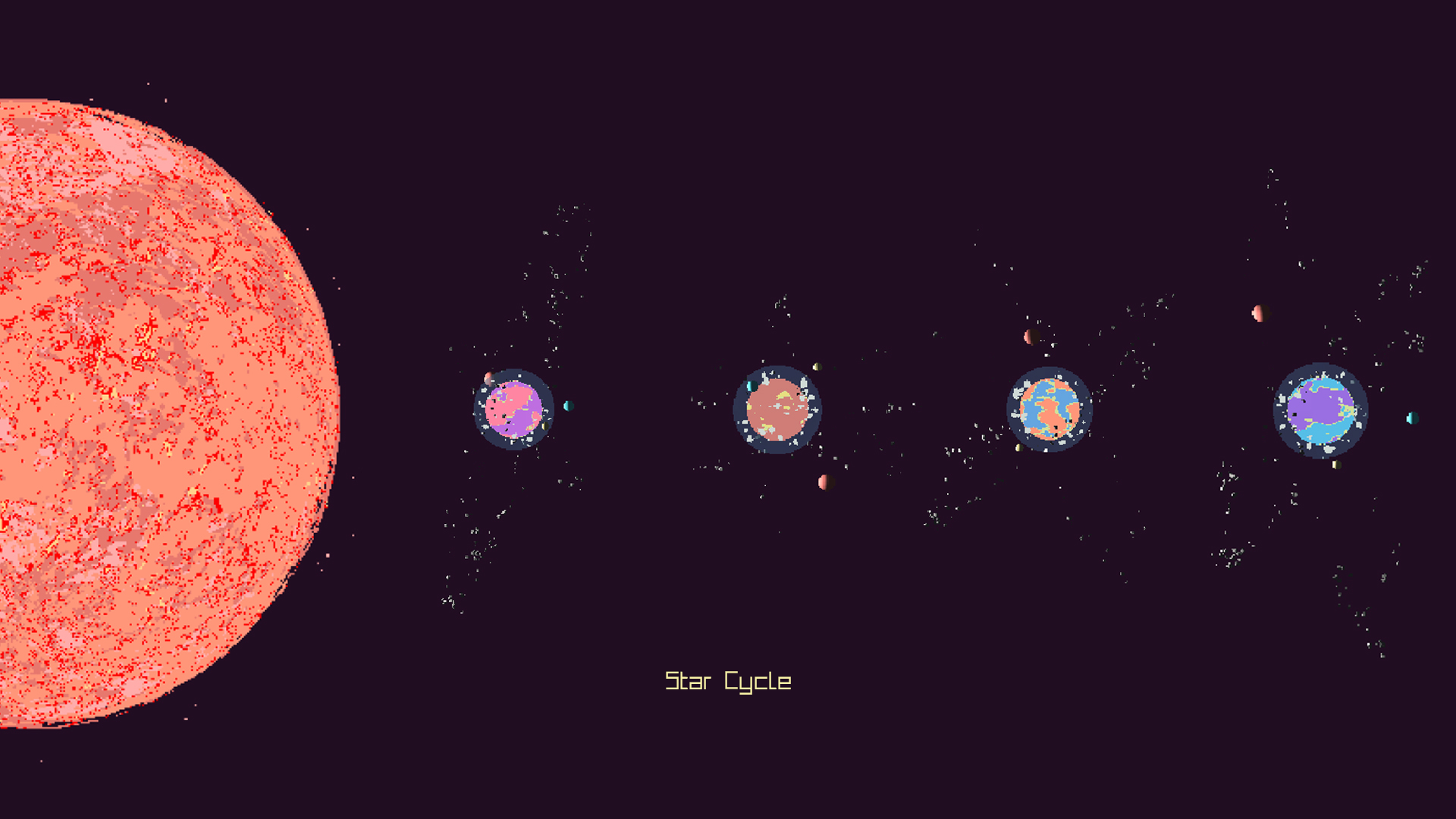 Star Cycle
A downloadable game for Windows
In 5 Billion years our planet is going to be absorbed by the sun..
And what if we would do a small game talking about this ?
This was made in a personnal game jam, 48hours, over a weekend.
It's a metaphor of the entropy, by clicking to level up a planet, you add energy in your solar system, creating a disorder and making the sun grow bigger. This game is here to question how big things are in our universe and talk about the fear of feeling small.
I went for a planet simulation, looking at the work of "Daniel Linssen" on "Planetarium". I also got inspired by "Mining Station", an android idle game.
How to play :

Drag around and click. Slide from left to right the solar system and interact with it.
Once you unlock a planet, click on it to generate life on this planet.
Goal :

Reach the last level of the last planet to get the end animation.
Features :

You can create life by clicking on the planet, it adds a life form on the planet and multiplies your income.
Sun growing and eating up planets.
Randomly generated planets, moons, asteroid feilds, clouds.
Randomly generated names.
Planet dying when too close to the sun.
Confort zone of the solar system, if a planet is too close, it dries up and no water can be find on the surface, if it's too far, water just covers allmost the whole planet.
Quote generator to make you smarter ;) .
Used fibonatchi numbers to create all the game, ratios, idle mecanics.
END animation ! Will you reach it ?
Missing :

I tried during the last moment of the game jam to add a saving system, unfortunatly it doesn't work proprelly sometimes..
The sun grows but sometimes doesn't grow as fast as wanted..
The planet should not reset after dying but they could..
Once you finish the game, it should restart with a new cycle but sometimes it turns out to have some unpredicted behavior..
Sounds..
Install instructions
Exctract and play :)